Products
Kits for Detection of Protein Internalization and Intracellular Processing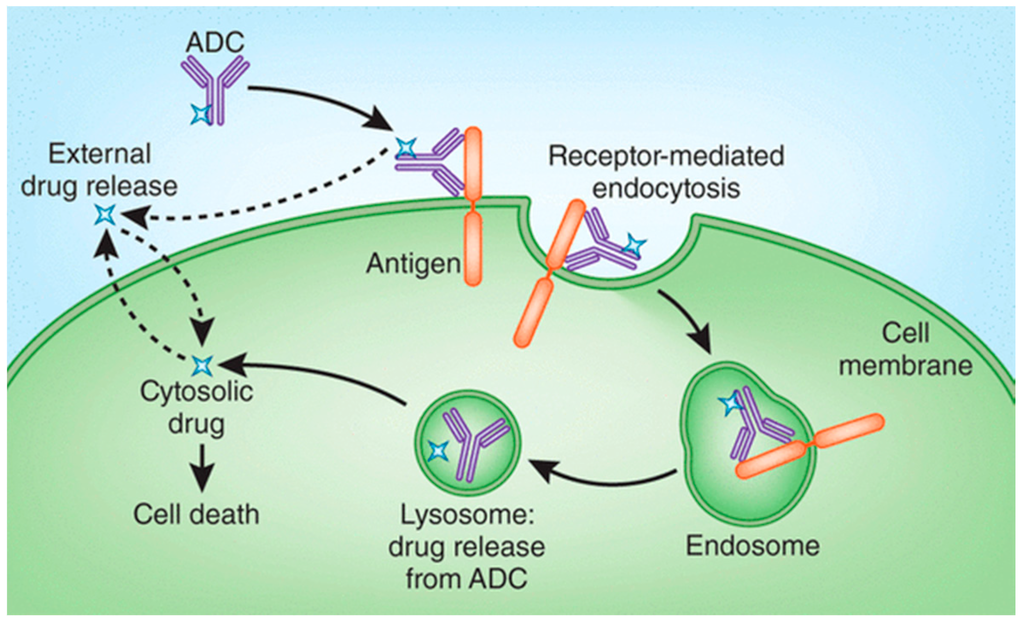 SwissLumix offers unique products and services for optimized development of antibody drug conjugate biotherapeutics (ADCs). Our proprietary assay technology is capable of revealing with high sensitivity the real-time kinetics of 'payload' delivery specifically to the internal cytosolic milieu of a target cell both in vitro and in vivo. Prescreening your candiadate antibodies against cancer cells and tumors has become faster and cheaper with relevant mechanism of actions.
Luciferase Labelled Cell Lines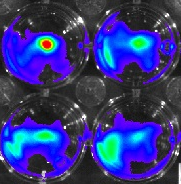 We offer light-producing oncology and stem cell lines. Our bioluminescent oncology cell lines cover a wide range of cancer models including breast, colorectal, prostate, lung, lymphoma and many more. These cell lines are labeled with luciferase or dual labeled with luciferase and fluorescent reporters (GFP). The cells are bright enough to measure tumor growth in your in vivo optical imaging system right after injection, way before the tumors are palpable, allowing you to start collecting data at time points impossible with traditional micrometer measurements. All our bioluminescent oncology cell lines meet the highest standards and are confirmed pathogen free.
Fluorescent Imaging Agents
We offer a portfolio of targeted fluorescent imaging reagents for for in vivo imaging of various biological processes. The reagents consist of targeted moiety conjugated to near-IR dyes, that possess ideal properties for in vivo use (ex. fluorescently labeled antibodies, peptides, and small molecules). We also offer water soluble version of Indocyanine Green NHS ester for efficient conjugation to biomolecules.
Lentiviral Luciferase Expressing Constructs
We also offer a panel of mammalian luciferase expressing lentiviral vectors.